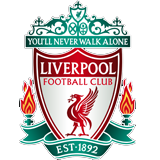 Liverpool Football tickets
Premier League
Etihad Stadium
Premier League
Elland Road
Premier League
Anfield Stadium
Premier League
London Stadium
Premier League
Anfield Stadium
Premier League
Anfield Stadium
Premier League
King Power Stadium
Premier League
Anfield Stadium
Premier League
St Mary's Stadium
Liverpool had a great season in 2021-2022, as they were fighting Manchester city for the Premier League for the last round, as well as they reached the UEFA Champions League final just to lose 1-0 against Real Madrid, and they were able to win the FA Cup and the League Cup. Yet the Reds and their manager Jurgen Klopp will not settle for that, as they knew that they need to do some modifications to the squad to stay on course, especially after Halland is signed by Manchester City, and the big changes expected to happen inside the Manchester United lookers after signing Erik ten Hag. So they were desperate to sign Darwin Nunez, the very promising Uruguayan talent, who has lots to say in the next seasons, yet the fans are worried about the departure of Sadio Mane who is being linked with a move to the German giants, Bayern Munich. Let's wait and see what Liverpool squad would look like next season.
Buy Liverpool Football Tickets.
If you're a true-Red football fan, you know how crucial the Premier League's 2021-22 seasons are. And if you are rooting for Liverpool FC, then there's no good reason to miss out on Liverpool tickets for sale.
Managed by Jurgen Klopp, Liverpool FC plays on the top level of the EPL. This season, the Reds will battle it out to reign victorious and once again reach the highly coveted Champions League Final. This acclaimed club is fond of extended runs in huge tournaments, as it will bid to hunt additional silverware. So, watch your favorite Liverpool FC players show what they got in the field as they aim for another champion League title along with a Premier League title.
Where is the Best Place to Buy Liverpool Football Tickets?
And since these tickets are in-demand amongst fans all over the world, most games have officially been sold out through the LFC's approved ticket platform. Well, no worries! Here at 1BoxOffice.com, we are dedicated to providing you with official Liverpool match tickets with 100% guaranteed delivery right at your doorsteps. We offer them for various matches including Premier League, FA Cup, Carabao Cup and European match fixtures at Anfield or away games this season.
Moreover, Liverpool game tickets against other grand Premiership teams, including Arsenal, Man Utd, Man City, Chelsea, and Tottenham Hotspur are also available to buy online from 1BoxOffice.com. So, it's wise to search and buy cheap Liverpool FC tickets as early as possible.
Loading…